A couple is either legally married or not. Today many people are looking for online sources for getting divorce advice. There is a myth of the "common law marriage" and a common belief that people live together have rights against each other. Commonly assumed that the law provides protection for a fair 'financial settlement' if things go wrong but there is no such thing as a 'common law marriage' and the law is very clear that cohabiting couples are not considered to be married.
If cohabitation relationship comes to an end, one partner who has contributed significantly more than the other in terms of monthly mortgage repayments and bills and deposit to purchase the property should hand over fifty percent of the property to the other side.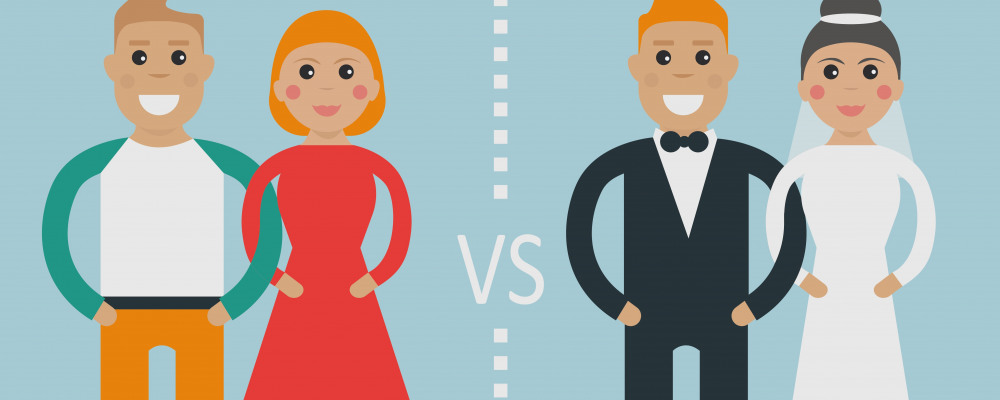 Cohabitation can result in unfair results, particularly cases where there are minor kids involved. And also society is changing rapidly and our legal system needs to catch up to accommodate the needs of the people.
Last year really was the year of the divorce. Divorce statistics don't tell us anything about how people feel about going through a divorce and most people may feel there is no need to apportion blame at the divorce. Many people are unclear as to how UK divorce laws work.  There is considerable misunderstanding about divorce and what would suffice in  the court.
In most cases people have simply stopped loving each other and just decide they have grown apart and they simply want to live separate lives. This is not one of the reasons but the real reasons are basically;
Adultery
Unreasonable behaviour
Two years separation by consent
Five years separation
Desertion
Besides that; there are many people would like to be able to end the relationship without blaming the other for the relationship breakdown.
In most cases the courts are able to offer a reasonable and fair outcome based on the current law.
Feel free to get divorce advice if you live in London and call us to contact with our experienced divorce solicitors and divorce lawyers in Harrow London.